Milton Public School was established in April 1878. It remained a Public School until December 1943. From this time the school became a Central School until DECEMBER 1973. Milton School then converted back to a Public School in January 1974 in which it remains to this day.
Australia's famous poet Henry Kendall was born on a farm just north of Milton Township in 1839.
The entrance to Milton Public School. This building was the original classroom. Today the building is used for many educational purposes.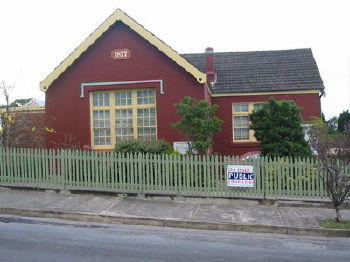 The school residence once housed the principal of the school. Today it has been converted into the school office. 
Refurbished Classrooms
The large oval has a magnificent view of the valley down to Green Island, Lake Conjola.
School hall and canteen. 
Infants playground, play gym and sandpit.
Eating area under the shade of Jacaranda trees
Classroom buildings completed in 2006. 
Modern classrooms.
Classroom wet area.